May 9th, 2002
@ Club Xanth

Photos by
Alex Jones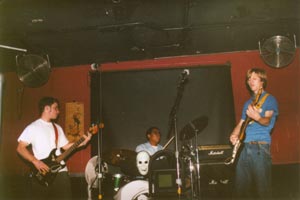 Scott, Charles, and 1460 rockin out.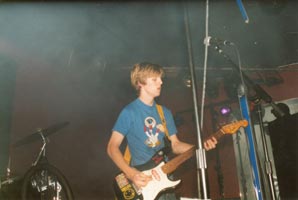 It seems that 1460 has gotten lost in the fog.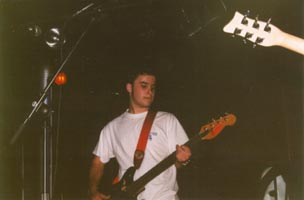 Scott on bass.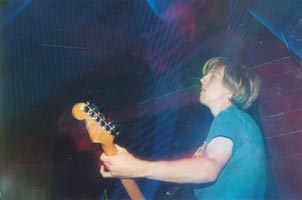 1460 doing some cool Mars shit.

Scott's bass, a skull.

Scott doing some crazy Mars shit.

Charles on drums.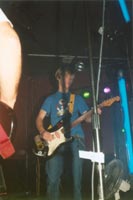 Eclipse Pt. 1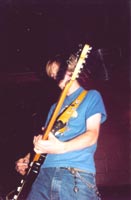 Eclipse Pt. 2

Scott and Charles pounding away on MARGAYA!

Scott on bass and 1460 on out-of-tune baritone.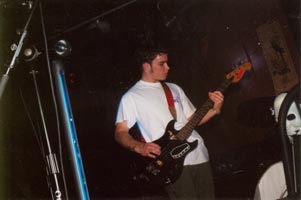 Another of Scott.

Zombie Scott.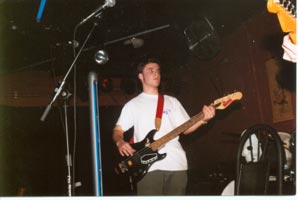 More of Scott.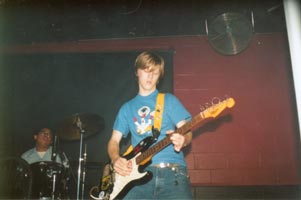 Charles and Zombie 1460.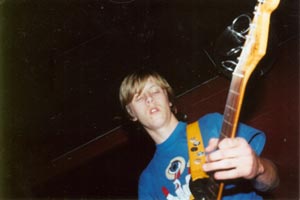 More Zombie 1460.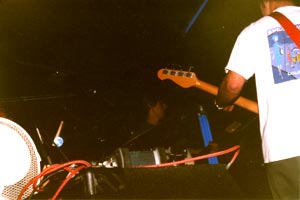 Scott's Vespa shirt.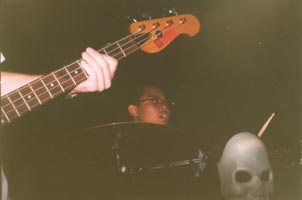 Charles's head above the ride cymbal.

Scott and a Skull.