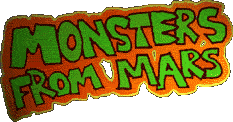 Monsters From Mars is a trio from San Diego, California. We play instrumental surf.

Please feel free to browse the entire website. Check out our upcoming shows, MP3s, merch, etc. and make sure to sign the guestbook!

CONTACT - Please email Thor (1460) at salesman@forpresident.com about setting up shows or anything.